Academic freedom in the spotlight at the ENYA-meeting in Stockholm
Two exciting and captivating days in the Swedish Capital 
The Young Academy of Norway participated at the European Network for Young Academies (ENYA) meeting in beautiful Stockholm at the 3rd and 4th of May.  
The Swedish Young Academy outlined an excellent, exciting and hectic program with several workshops, seminars and guided tours to both the Stockholm City Hall and the Nobel Museum in Gamla Stan.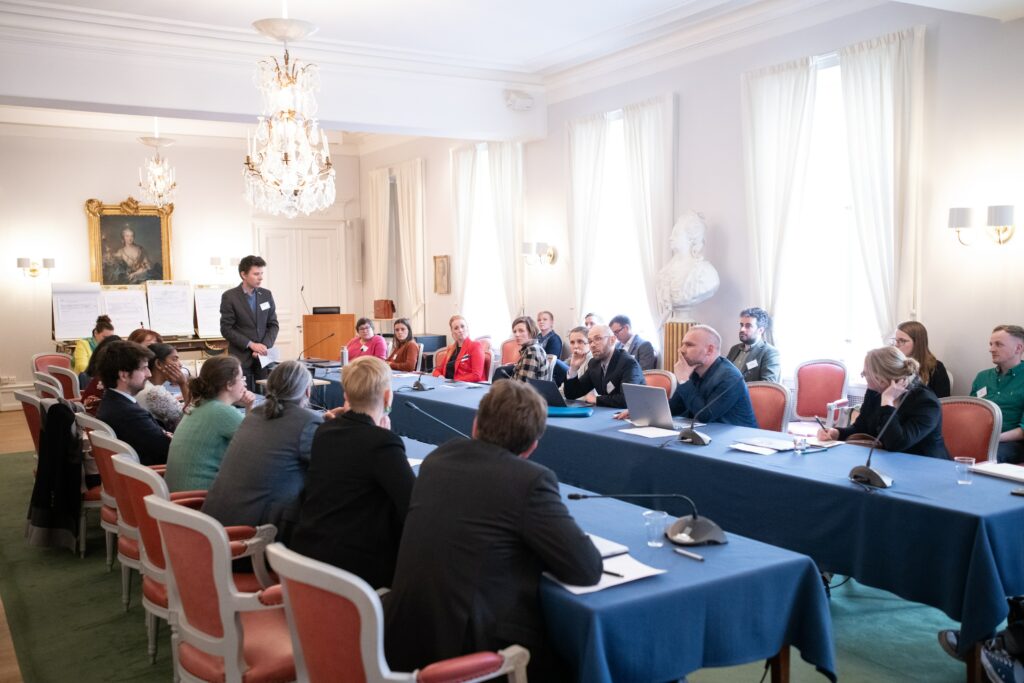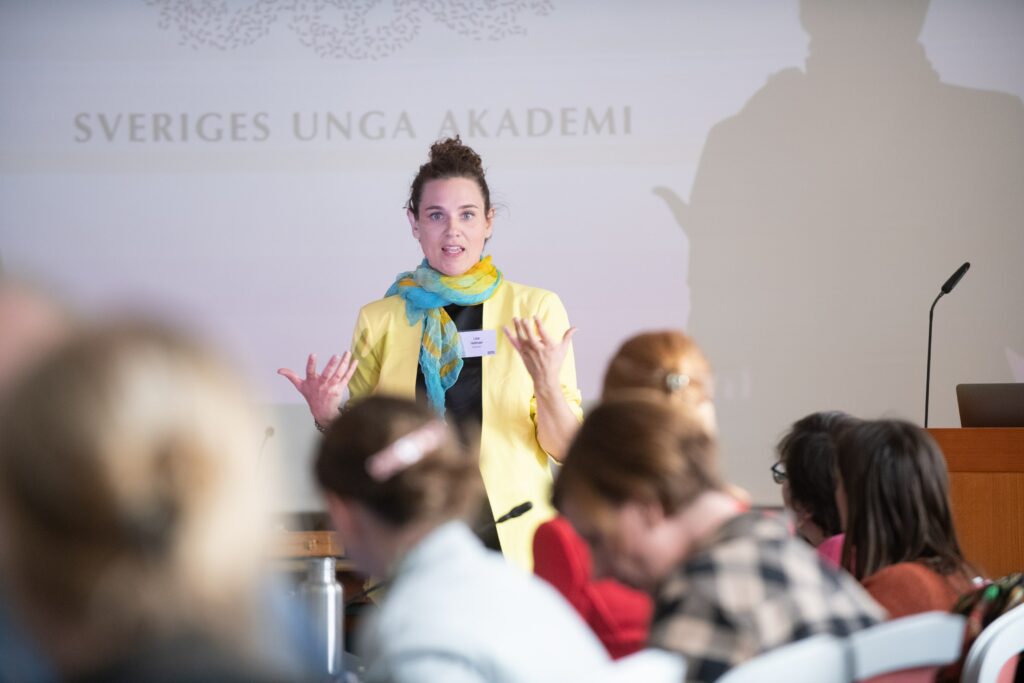 Kvikk-lunsj and the Norwegian ground rules for free speech in academia  
This year's theme was: "Academic Freedom in a new era". Young Academies from all of Europe met and discussed challenges to academic freedom. At day one we visited the Kungliga Vitterhetensakademien (The Royal Swedish Academy of Letters, History and Antiquities) where workshops in academic freedom and academic leadership were held. Our own Co-chair Marte CW Solheim led the session in academic freedom of expression, where she introduced the audience to the Ground rules for free speech in academia, that were first introduced in the Official Norwegian Report NOU 2022:2: Academic freedom of expression. These are again inspired by the Norwegian mountain code – that you may find inside the Kvikk Lunsj chocolate 
The meeting proposed the Stockholm Charter for Academic Freedom – which we will ratify this fall.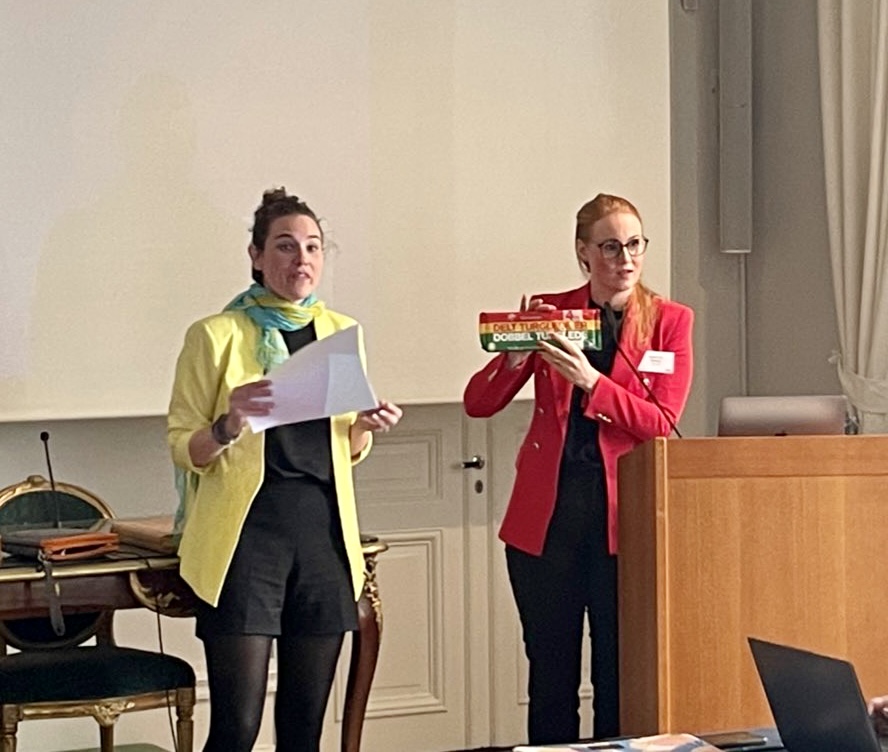 Diversity and inclusion as key factors in good academic leadership 
In the session on academic leadership our chair, Nils Hallvard Korsvoll presented how the Young Academy of Norway has worked and continue to work on academic leadership – particularly focusing on diversity and inclusion.  
We attended with the entire leadership team with Nils Hallvard Korsvoll (chair), Marte Cecilie Wilhelmsen Solheim (co-chair) and Bjørn Kristian Danbolt (general secretary)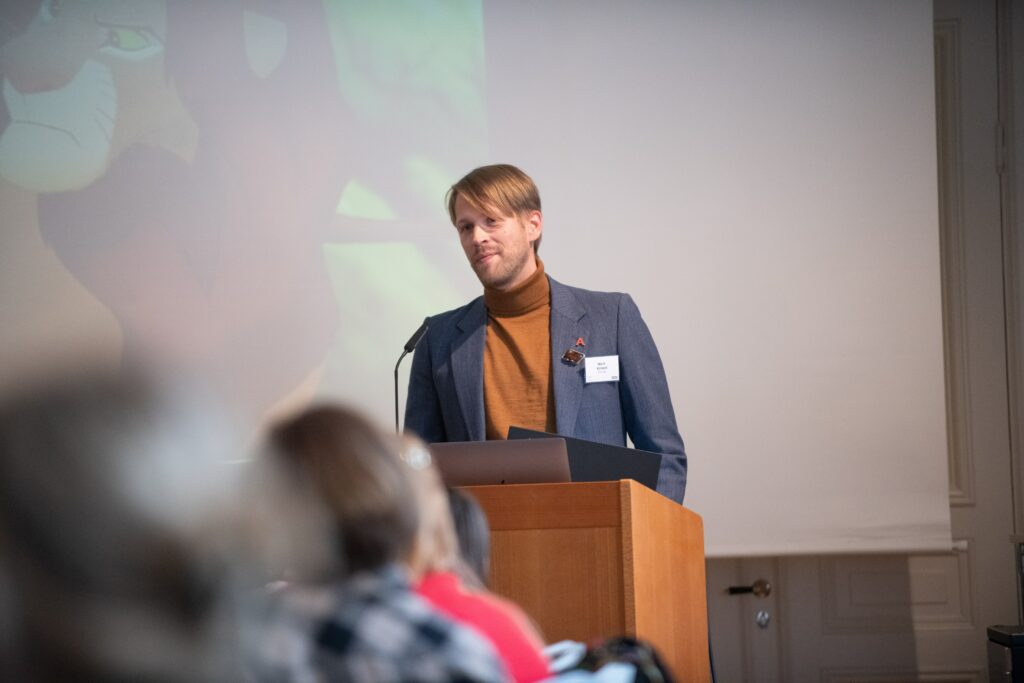 Day 2 – several captivating lectures about academic freedom  
At the day 2 the ENYA-meeting continued at Kungl. Vetenskaps-Akademien (the Royal Swedish Academy of Sciences). The theme for day two were interesting and thought-provoking keynotes and panel discussions about challenges regarding funding academic freedom and the academic freedom index.  
Read more about the Academic Freedom Index here.   
A special thanks to Sveriges unga akademi for hosting us and for arranging an interesting and captivating meeting. The entire program for the ENYA-meeting may be found here.  
We look forward to the next international event – and we are excited to host the Nordic-Baltic Meeting at the Det Norske Videnskaps-Akademi in Oslo in September – where we will meet several of you the Young Academies again.  
Read also AYFs policy charter about Academic Freedom here (in Norwegian)